Camille Trail is a young woman with the heart of Australian rural life flowing through her veins.
What you might refer to as your quintessential 'Aussie Country Lass'. She grew up and still lives on her family's cattle farm in Central Queensland and was brought up in the bosom of farm life through the early 2000's.
Now at age 20, Camille has branched away from the quiet life of the farm and embarked upon her journey into the world of music.
Introduced to the joy of song at an early age, Camille began playing the piano at just eight years old when she began weekly lessons. She was quick to take to the process of writing her own songs, as well as learning those that she had access to through her small collection of songwriting books.
She recalls listening to the sounds of Norah Jones, Shane Nicholson and Fleetwood Mac at a young age and explains that her childhood home environment was one filled with music and song.
"My childhood always was waking up and there was music playing and my Dad and I would pick out music and dance along while my Mum cooked breakfast. I think that is what has made me love music so much – not only is it my passion but it was my entire childhood really. "
Her mother's piano and accordion playing was particularly significant in beginning Camille's love of music and the sound of the 50's and 80's songs that were frequently heard throughout the home have played a large part in influencing this young songwriters own music.
Attending highschool Camille realised that the opportunity to become a songwriter as a viable career path was not beyond her reach. She began singing lessons with the choir and chamber singers and also at the Glee Club, where her passion took to a whole new level. By the time her highschool period was complete, Camillle had committed herself to her musical ambitions and went on to study Songwriting at the JMC Academy in Brisbane, also taking on as many gigs as she could to expose her songwriting.
Graduating in April 2019 from JMC with a Bachelor of Music, specialising in Songwriting, Camille has released her debut single 'Humming Chain' on July 22. The encompassing debut album 'Devil's Drink' is scheduled for release and is a reflection on Camille's life experiences to date. The recordings have been a major goal for the young songwriter after her graduation.
Recorded and produced at Sound Hole Productions on the Central Coast, with one of her early childhood influences, Shane Nicholson, the songs were all written whilst Camille attended JMC. She recalls, "I was writing the songs in the early hours of the morning or late at night. I found that's when inspiration hit me the most. I was inspired by heartbreak of course, love, and also things like articles and even just looking out the window and people watching. One particular song on the album I wrote when I was very hungover and feeling sorry for myself which is quite funny".
Camille possesses a gift in her outlook to both her music, songwriting inspiration and attitude towards her life within the industry. Speaking with her you can see that she recognises the fortunate place that she has come from and what her music is worth. Not just to herself, but to the people she brings her songwriting to.
"I have always had a great life. I've never had any significant trauma and am so lucky to have such a great family that is full of love and support. My driving force in life is my passion for music. Music just makes my heart warm and if I can have a music career I will never have to work a day in my life. I recognise how powerful music is and how it can help people so if I have the power to be able to do that, that will also be a driving force."
Moving into the next phase of her musical career Camille has high hopes. She has already played some of Queensland's most iconic venues, including Brisbane's 'The Foundry', 'Lefty's Old Time Music hall' and 'The Zoo', as well as events including 'The West End Sessions', Brisbane, 'Festival of Small Halls', Goovigen and 'Village Festival', Yeppoon. Her ultimate dream has always been to play the world famous American Country Music Festival the 'Grand Ole Opry'. With a youthful determination and a passion for her music, which can be heard in her debut offering, there's little reason to believe that she won't.
Humming Chain
Camille Trail's debut single 'Humming Chain' was released 22 July 2019 and came in at #6 on the iTunes Singer Songwriter charts.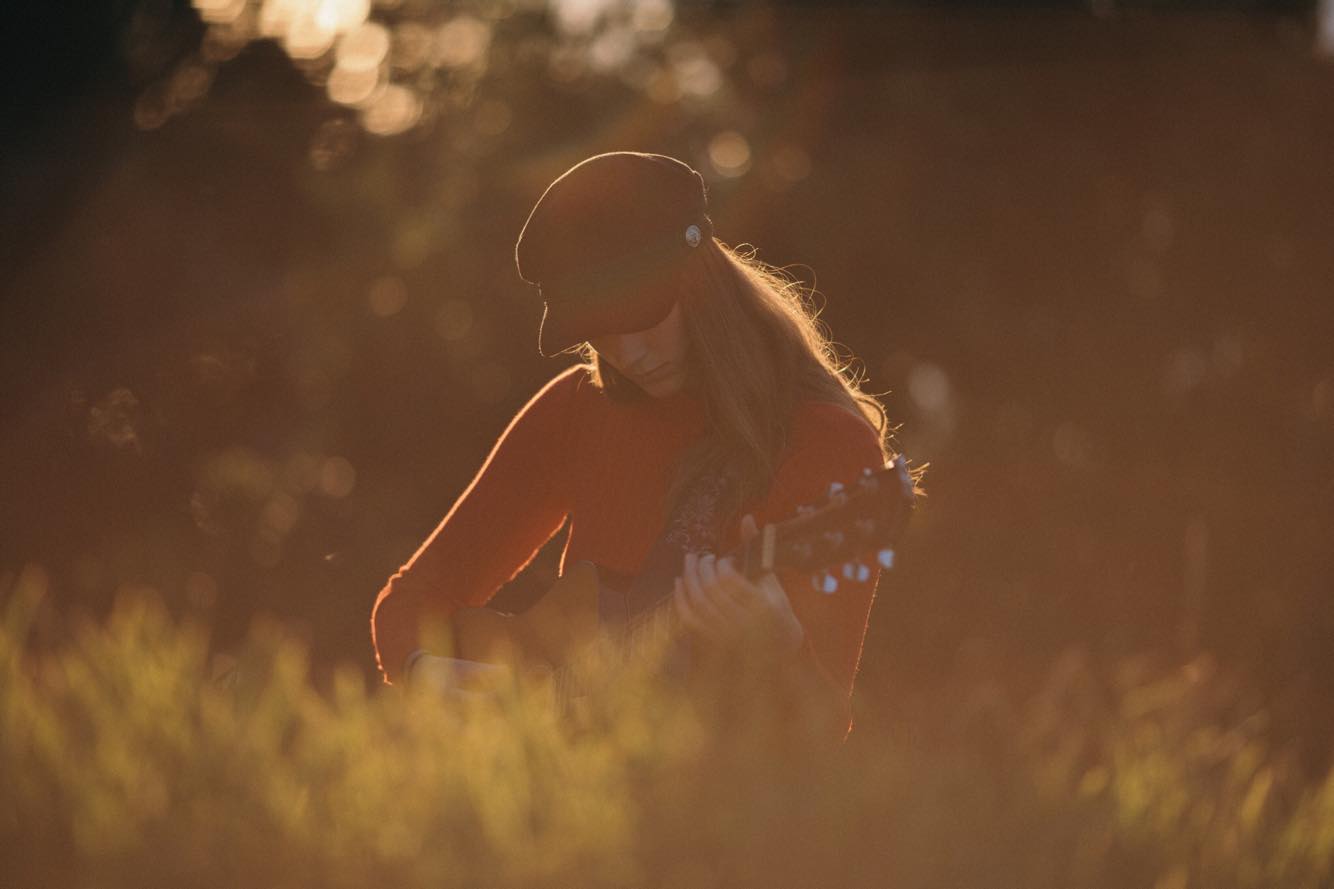 Single premiere: joelene the country music blog
19 July 2019
Singer-songwriter Camille Trail grew up and still lives on a cattle station in Central Queensland, and it provides the location for the stunning video that accompanies her debut single, 'Humming Chain', which has its premiere today.
interview with good call live: CAMILLE TRAIL Releases Debut Single & Video 'Humming Chain'
22 July 2019
Camille Trail has today released her debut single Humming Chain and its accompanying video. Recorded at Sound Hole Productions with Shane Nicholson, who also produced the track, Humming Chain was written,Trail says, "about black slavery. It's addressed to those that weren't affected by it. I felt very honoured to work with Shane too, I'm a long-time fan and he's the most humble and down-to-earth person."
interview with amnplify: interview with dave bruce
31 July 2019
You have done well with your debut Camille. Congratulations. You must feel many emotions, relief that it is finished, concern that it gets accepted well. How was the whole experience for you?

Thank you very much. There has definitely been a huge flood of emotions, it's been a rollercoaster really. I've been trying not to put too much pressure on myself since it is my first release…